ArcherMind Technology
ArcherMind Technology (Nanjing) Co., Ltd., was established in September, 2006, is a professional software service supplier specializing in software product design, code development, quality assurance, technology support. The company is devoted to providing specialized world-wide software R&D service and focusing on R&D and consulting service in the field of mobile devices and wireless internet software. Archermind is located in Nanjing, China and has sales locations in the US, Canada, Finland and Japan, and branch offices in Beijing, Shanghai, Shenzhen and Wuhan.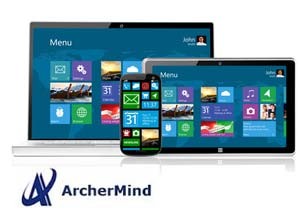 ArcherMind has established, long-term cooperative relationships with world-class customers, from top terminal device manufacturers, chipset manufacturers, operators and software companies.
With professional technology in the field, accumulated experience, normative project management and quality management, ArcherMind has mastered professional software service capabilities. Its highly specialized service has been recognized by the field and highly appreciated by customers. The goal of the company is to achieve rapid and steady expansion so as to be the top comprehensive software outsourcing service enterprise in the field of China's service outsourcing industry and to provide qualified service to customers all over the world in the name of "R&D in China".
Four ways ArcherMind can help your business
ArcherMind is a well-established, well-respected global software development company. Through flexible service delivery models we can help you in four key areas…
Quality: Deliver on time, guaranteed high quality software products through international best-practice project management and our own coveted Quality Assurance control system.
Protection: Extreme security measures guarantee complete IP protection with a 100% security track record.
Experience: Highly qualified management team and software development teams consistently deliver the right client solutions.
Cost: Significantly reduce software development cost by as much as 75% with a corresponding benefit of reduced time to market
Five aspects ArcherMind can help you get returns
ArcherMind devotes itself to providing our customers with world-class software development technology and services. Everything we do is with focus on providing maximum benefit to our customers including:
Faster time to market
More client focus on sales and marketing
Better quality product
Maximum return on investment
Improved customer satisfaction
Aagra Consulting is a dedicated U.S. representative of Archermind Technology. Please contact us for a quote on your project needs. For more information on Archermind Technology, visit http://en.archermind.com.

Eastcompeace Technology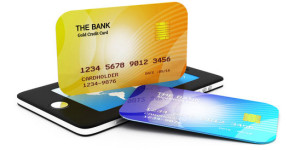 Eastcompeace Technology Co., Ltd. is one of the worlds leading SIM card and SmartCard suppliers. Eastcompeace is part of the larger China Potevio (previously China Putian). With expansive resources and capabilities, Eastcompeace supplies products to the largest banks and cellular carriers in China, SE Asia, Russia, Middle East, and Latin America.
Products include SIM cards for cellphones, laptops and tablets, dongles, and M2M devices (2G, 3G, and 4G). In addition the company provides the latest in technology including SIM+NFC as well as smartcards for Banking and Credit.
Aagra Consulting is currently engaged as the exclusive representative for Eastcompeace Technology for the US region. Please send your product requirements to us for review and provide a quotation. For more information on Eastcompeace Technology, visit http://en.eastcompeace.com.

Goodix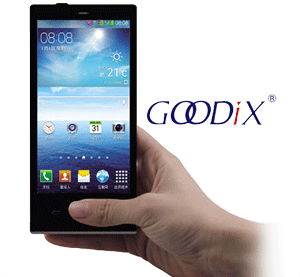 Goodix, formally known as Shenzhen Huiding Technology Co. Ltd., is a growing company devoted to the research and development of human-computer interaction technologies, including but not limited to chip design, software development, and touch screen solutions. We proudly adhere to a devoted culture of innovation.
After many years of dedicated work, Goodix has amassed a trove of touch screen knowledge and more than 100 patents and software copyrights, earning the company a place as a global leader in the capacitive touch screen market. Our clients include Samsung Display Corp, JDI, HUAWEI, Toshiba, ASUS, Lenovo, Acer, NOKIA and many other giants in the tech industry.
Goodix understands the vital importance of creative, meticulous research and development in the design and production of sustainable core technologies. This allows us to meet and exceed consumer demands and expectations. Our customers are our motivation, and a desire to innovate on their behalf drives us to provide the most advanced touch screen solutions and technical support. By working closely with Smartphone and Tablet manufacturers, Goodix creates a remarkable, interactive touch screen experience for hundreds of millions of users throughout the world.
A pioneer in both the fingerprinting and touch screen industries, Goodix provides advanced, single-layer multi-touch and capacitance technologies. Zealous about both our products and customers, Goodix strives to constantly innovate and revolutionize the human-technology interactive experience.
Aagra Consulting supports Goodix in their international business development efforts for the US and outside of China markets. Contact us for more information on innovative touch screen and fingerprint sensor solutions. For more information on Goodix visit www.goodix.com.