Industry News!
GSMA's The Mobile Economy: Global 2020
GSMA's The Mobile Economy: China 2020
GSMA's The Mobile Economy: North America 2020
Ericsson Mobility Report – November 2019
Vodaphone IOT Barometer 2019/20
A detailed insight into how the Internet of Things is transforming the world of business, and what the future holds.
FierceWireless – Predictions: 2018 and Beyond 
GenXComm Secures $7 Million Series A Investment Round Led by Intel Capital
Funding to accelerate deployment in 5G, densify Wi-Fi, and double cable uplink/downlink speeds.
NarrowBand IoT – The Game Changer for the Internet of Things
WiSilica Launches Healthcare IoT and Smart Lighting Solutions to Support New Bluetooth Mesh Networking Standard
WiSilica, Inc., a leading Enterprise Internet of Things (IoT) platform company, today announced its support for the Bluetooth® Special Interest Group (SIG) mesh networking standard for emerging applications in building automation, sensor networks and asset tracking.
GenXComm: Enables a More Connected 5G World
GenXComm, an Austin-based startup commercializing ground-breaking wireless technologies, has closed a fully-subscribed round of seed financing led by FAM Capital Partners, with investments from the…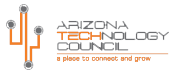 Aagra Consulting Joins Arizona Technology Council
The Arizona Technology Council is the driving force behind making Arizona the fastest growing technology hub in the nation; connecting and empowering Arizona's technology community.
WiSilica Completes $3 Million Series A Funding Round to Deliver the Internet of Things and Smarter Environments
WiSilica, the company that is creating smart environments, today announced the closing of a $3.35 million Series A round led by FirstFloor Capital, with Anchor Asia Management, Aurotek and several of the company's original angel investors also participating.
Events we are attending
We have been actively monitoring the rapidly evolving situation with COVID-19 (coronavirus). After careful consideration based on the latest guidance from the World Health Organization and the Centers for Disease Control and Prevention, Aagra Consulting has decided to refrain from attending external conferences and events through August 2020.
While we were looking forward to connecting in person, the health and well-being of our clients, our people, and our community takes priority.
These are uncertain times for us all. Please take care of yourself and those around you. If we can be of any assistance as you navigate the decisions you need to make, please let us know.